Being a woman in the 21st century should be easy. We have more technology and more resources to help us with our work and daily tasks than ever in history. Yet, we struggle to understand our role in society and in our family.
For modern women, it's easy to find ourselves with an identity crisis.
Proverbs 31 was written thousands of years ago, and the writer (likely Solomon) describes a woman who is confident, capable, and Godly. She is also described as a virtuous woman and a woman of noble character.
To understand our role as women, Proverbs 31 shows us a decisive and accomplished woman. She understands her role in her family. Her husband and family respect her and recognize her value.
The Proverbs 31 woman exemplifies Biblical womanhood in the 21st century.
Let's take a deeper look at the character qualities of a Godly woman as described in Proverbs 31.
9 Characteristics of a Proverbs 31 Woman
She is respected and valued
Who can find a worthy woman? For her value is far above rubies. The heart of her husband trusts in her. He shall have no lack of gain.

Proverbs 31:10-11
Proverbs 31 starts by describing a woman who is valuable to her husband and family. It says her worth is far above rubies. She is a rare find.
Her husband will trust her and knows she is looking out for him and their children. She is a woman of honor and good character.
28 Her children rise up and call her blessed. Her husband also praises her: "Many women do noble things, but you excel them all."

Proverbs 31:28-29
Her children also value her for her character and what she has taught them (by word and example). Her children call her "blessed".
At the close of the chapter, her husband praises her for all she does. She works hard and does everything to the best of her ability.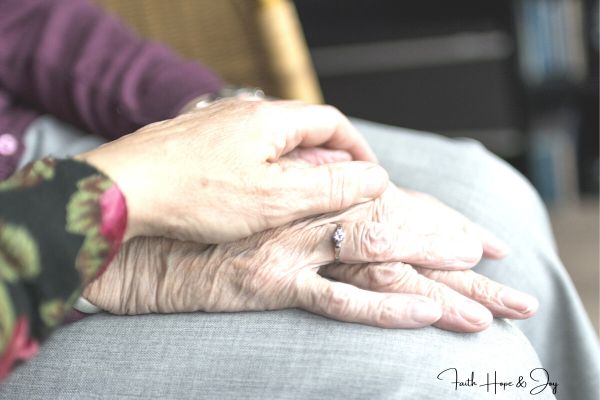 She brings honor to her husband
She does him good, and not harm, all the days of her life…. Her husband is respected in the gates, when he sits among the elders of the land.

Proverbs 31:12 &23
She is trustworthy. Her husband can depend on her. She knows her role with her husband and in her family, and she knows how to handle herself.
Her husband knows she is capable, and he trusts her with business and home management.
The Proverbs 31 woman is family-focused as she manages her home and cares for her children. The needs of her family are her first priority.
Her actions bring honor and respect to her husband. She does good and is admired by others for her work and actions.
She is hardworking
She seeks wool and flax, and works eagerly with her hands. She is like the merchant ships. She brings her bread from afar. She rises also while it is yet night, gives food to her household, and portions for her servant girls.She works hard and she is not lazy. She prepares meals and ensures there is food for her family and staff…. She lays her hands to the distaff, and her hands hold the spindle.

Proverbs 31:13-15, 19
The Proverbs 31 woman is very hardworking. She keeps her home in order; she gathers food and prepares for the summer and the winter. She provides for the basic needs of her family and her staff.
She anticipates her family's needs day and night. Her home is ready for the unexpected, such as a storm, natural disaster, or financial crisis.
She helps those in need
She opens her arms to the poor; yes, she extends her hands to the needy. She is considerate to those in need. She does not neglect those less fortunate than her.

Proverbs 31:20
She is considerate and helps those in need. She doesn't neglect or forget those less fortunate. She shares with others from her abundance. She offers aid when she can.
In the 21st Century, she might volunteer at a women's shelter or help with the church food pantry. She looks at the needs of others and seeks to help them.
She is a wise businesswoman
16 She considers a field, and buys it. With the fruit of her hands, she plants a vineyard. She arms her waist with strength, and makes her arms strong. She perceives that her merchandise is profitable. Her lamp doesn't go out by night. She makes for herself carpets of tapestry. Her clothing is fine linen and purple. She makes linen garments and sells them, and delivers sashes to the merchant.

Proverbs 31:16-18, 22, & 24
The passage is clear that she buys and sells property, and she has merchandise that can be sold for a profit. She makes clothes from fine linens and sells them.
She is clearly a capable businesswoman who handles money and finances for her family and helps her husband.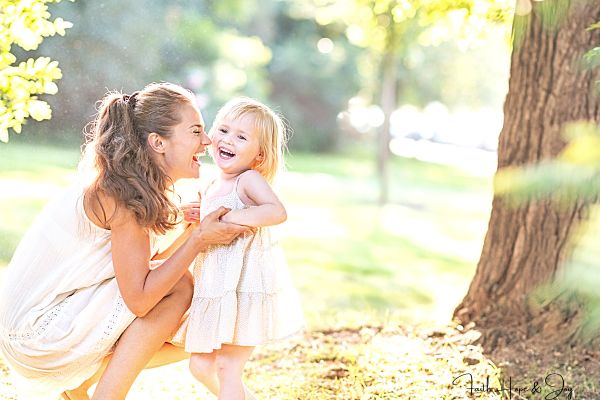 She cares for her family
21 She is not afraid of the snow for her household, for all her household are clothed with scarlet…. She looks well to the ways of her household, and doesn't eat the bread of idleness.

Proverbs 31:21, 27
In all she does, the Proverbs 31 woman places her family first. She focuses on their needs and safety. She ensures their basic needs for food and clothing are provided.
She stays busy with work and caring for her home and family. She is not idle.
She is strong
Strength and dignity are her clothing. She laughs at the time to come.

Proverbs 31:25
She has internal strength. She is true to herself. She is not afraid of the future. She can handle the challenges that life brings her. She knows the power of prayer.
She speaks wisdom with kindness
She opens her mouth with wisdom. Kind instruction is on her tongue.

Proverbs 31:26
Her wisdom is from the Lord. She studies the Bible for insight and instruction. She freely shares her wisdom with family and friends.
She also speaks with kindness. Some truth is hard to hear. But she carefully plans her words to speak truth kindly.
She loves the Lord
Charm is deceitful, and beauty is vain; but a woman who fears the LORD, she shall be praised. Give her of the fruit of her hands! Let her works praise her in the gates!

Proverbs 31:30-31
But what makes the Proverbs 31 woman stand out the most?
She loves the Lord, and she seeks to walk in his ways and raise her children with faith and love.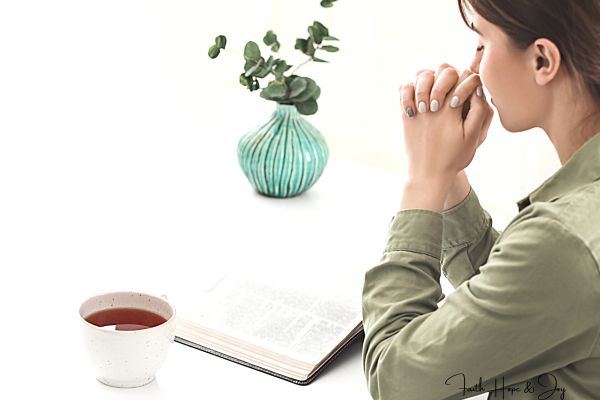 What if you are a single mom?
You might be thinking, what if I'm a single mom? Many verses in this description describe a wife helping her husband.
I'm a single mom. I understand how hard life feels when you do all these things alone.
Don't give up. You can still be a Proverbs 31 woman. You are hardworking, the daily problem solver, and you set an example for your children of Biblical womanhood.
You can help others in need and be gracious. You can give your time or your resources.
As a single mom, you must be strong and brave. You can't crumble under the pressure. You don't have to know every answer every time, but you know what needs to be done and will make a plan accordingly.
When you speak, you can share wisdom and truth with kindness.
Finally, you love the Lord and seek to walk in his ways all the days of your life.
Conclusion
A Proverbs 31 woman is an amazing woman and an example of true Biblical womanhood. She exemplifies the qualities of a woman with strong character and strength. She is noble, kind, and gracious. She cares for her family. She makes wise business decisions.
She is a rare find and has great value.
But most of all, she loves the Lord and shares this love and joy with everyone in her life.